Cork & Leaf: Handcrafted Live Christmas Wreaths from the Heart of Oregon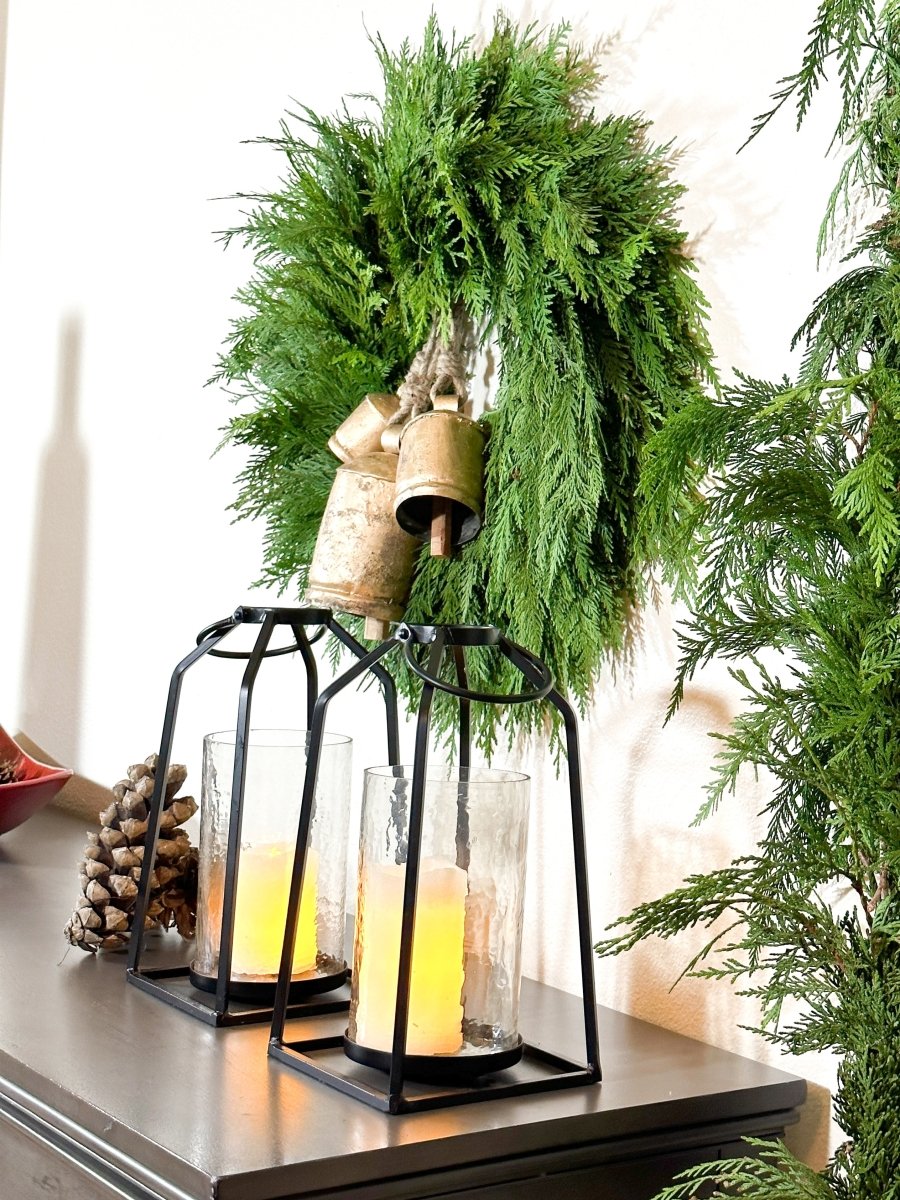 Welcome to Cork & Leaf, where holiday traditions come to life with our exquisite Christmas wreaths! Handcrafted at the heart of Silverton, Oregon, our commitment to delivering beautiful wreaths brings the spirit of the season to your doorstep. Join us in exploring the magic of Christmas with wreaths that are more than just decorations – they're a symbol of joy and craftsmanship.
Embrace the Festive Spirit with Christmas Wreaths:
At Cork & Leaf, we take pride in offering an extensive collection of Christmas wreaths that add a touch of elegance to your home. From traditional wreaths for your front door to unique wreaths for tabletops, our selection has something for every festive occasion.
Unveiling the Beauty of Xmas Wreaths:
Experience the magic of the season with our Xmas wreaths that go beyond the ordinary. Handmade with care, these wreaths are the perfect way to welcome the holidays into your home. Choose from wreaths adorned with holly berries or opt for a fresh wreath that fills your space with the enchanting aroma of evergreen.
Christmas Centerpieces: Elevate Your Holiday Table:
Transform your holiday table with our stunning Christmas centerpieces. Crafted with attention to detail, these centerpieces are a delightful addition to your festive celebrations. Explore a variety of designs, from classic to contemporary, and create a captivating centerpiece that sparks joy.
Front Door Christmas Wreaths: A Festive Welcome:
Make a statement with our front door Christmas wreaths! Whether you prefer a wreath with traditional charm or a modern twist, our collection has the perfect wreath to complement your style. Elevate your home's curb appeal and spread holiday cheer with a wreath that welcomes guests with warmth.
Garland Galore: Christmas Garlands for Every Space:
Deck the halls with our high-quality Christmas garlands. Made from fresh cedar incense, noble fir,  our garlands bring the outdoors in, creating a festive atmosphere throughout your home. Adorn mantels, staircases, and more with the timeless beauty of real Christmas garlands.
Fresh Wreaths Delivery: Celebrate with Convenience:
Experience the convenience of fresh wreath delivery from Cork & Leaf. Surprise your loved ones or treat yourself to a handcrafted Christmas wreath delivered straight to your door. Our wreaths are made with care and ready to enhance your holiday festivities.
This holiday season, elevate your home's festive decor with Cork & Leaf's handcrafted Christmas wreaths. From front door wreaths to tabletop centerpieces, our collection captures the essence of the season, bringing joy and elegance to every corner of your home. Embrace the magic of Christmas with wreaths that are made with love, right here in Silverton, Oregon. Make this holiday season truly special with Cork & Leaf – where tradition meets craftsmanship. 
As we welcome in the holiday season with the enchanting allure of Cork & Leaf Christmas wreaths, let the spirit of joy and togetherness fill your home. Embrace the magic of the holidays, and may the beauty of our handcrafted wreaths bring warmth and happiness to your celebrations.
Wishing you a season filled with love, laughter, and the timeless charm of a Merry Christmas!